~Dream Speaker~
By Gary Hardin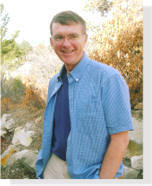 3/1/18
Blessings to All,
With the upcoming Global Spring Equinox Meditation Event (March 20), we are about to repeat the major impact we have had with the three previous meditation events. As registered on the "quantum eggs" measuring device by the Global Consciousness Project at Princeton University, the last three events we have held here in Denver and around the world have caused leaders in the consciousness movement to acknowledge that critical results have occurred because of our joint efforts.
The Spring Equinox Event is upon us. Deepest gratitude to all of you who have RSVP-ed Regina (bluepoppy999@msn.com) to give us an idea of how many will be attending. The response has been wonderful so far … to the point where we may have to double the size of our space at the Wheat Ridge Rec Center. So RSVP-ing would be appreciated if you plan to attend.
The other great news is that we have others from around the world who will be joining us in this event. This is now a global event, with over 20 cities setting up formations similar to what we will be sitting in on March 20th.
All are welcome to this event. We will be using not only the geometry of the Angelic Grand Gateway of Unity, we will also be adding to that two Xynchros. Not only will you be sending out intent for the co-creation of a world anchored in harmony and unity, you will also receive what Lynne McTaggart has shown in her work with the Power of 8 to be what's called the "Rebound Effect." It's like a variation on "It's better to give than to receive." Any of you present for the ritual will bring great blessings upon yourselves. If abundance is what you need, then send harmonious intent of abundance to all. If it's healing, then send out intent of harmony that heals. If it's inner peace you need for yourself or your family, then send out harmonious intent that brings peace to all. This technique has now been scientifically proven to be true in the research done by Lynne McTaggart in her latest book, The Power of 8.
I'm so looking forward to co-creating this wonderful harmonious world with all of you.
from my heart to yours,
GW