DANCE IT, SPEAK IT, POET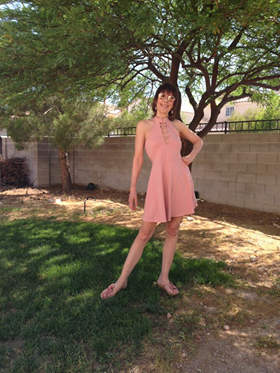 By Jan Drake Bakke
"OOOOOHHHHSSSAAAAAAHHHHH--Love is"
The road that sparkles hope
Into the land of I will cope!
A loss is hard to recover
And bringing oneself to a new life to discover
Doors open and life is a new song!
Be gentle and kind to yourself
Allow yourself as much time as it takes
Time passes by and the pain is less
Yet still there are days that the tears will flood and you feel like a mess
Not a day goes by that you don't miss your dear ones that have crossed
But you also know they are alive and well and loving you
It's a new life and a new day
your beloved family and friends
in spirit as they are with you
while you create your life a new song!
"You Are--In honor of Ryan Adragna"
He knowing instinctly of it
Yet planning his destiny with his love
To instead, leaving behind
Inspired and moving to heaven's gate!
It has been a very intense and emotional time this last month of this year for me and for many others that I know. One of my dear friends had suddenly passed away within a day and bringing us all in shock and terrible sadness. Especially for his family as well. Ryan Adragna. He was my partner on our radio show "Enter the Light" on the Sacred Embers network headed and created by DC Love. This just happened on May 15, 2019. I still am having a hard time with it as all of us are. We are all together though and grieving together. It is very comforting. We, his close friends, family, followers and fans. He was an exceptional healer and empath psychic. One of the most gifted I have ever known and met. I was very lucky and honored to work with him for so long. We worked so very well and easily together. As any of the other psychics who worked with him did as well. A very kind and very generous person. He touched many and gave hope, love, healing, laughter, gentleness, and always a kind word with one of his expressions and sayings that warmed our hearts. To so many all over the world. He wanted to help anyone who needed it. "OOOOOOOHHHHHSSSAAAAHHHH" was one of his very famous expressions that he gave to all of us for feeling better and calming down or whatever one wanted to feel for being uplifted. We will never forget him. We all say thank you to him! God bless you Ryan!
Also this month of June 2019 is my wedding anniversary with my long time boyfriend of 17 years and now husband of 7 years already, Steve. June 30, 2012 was our wedding and it was eight months after my brother Bruce's death. We had the Memorial on the same day right before our wedding ceremony. I will write about this another time. I have it saved for another column.
I wish you all a wonderful month of June. It is summer! Happy Day!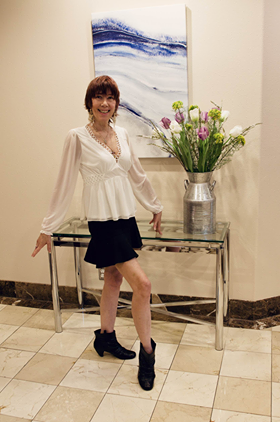 ( I remember reading this poem a few times on our radio show with Ryan and not knowing that soon he would be gone)

❤️
"Hubby's Money" (My husband's fave poem)
Do you want oatmeal or eggs?
A couple of twenty's will do!
Drive carefully today my love
Don't forget to leave me a bill!
I need to put out the trash
Will you give me some cash?
We need water and other things
I know I am a pecking hen
Honey, I love you please leave me a ten!
Let's drink each others colors
Until we are overwhelmingly in majestic delighting esctacy
of joy and laughter and love
"Any of Us--My Love,My Charisma"
And we've poisoned each other in delicious wayz!
And we've sweetened each other
on some of the most disturbing dayz!
Or does it stay in alwayz a phaze?
And do we stay in this glorious maze?
Covered in unintentional haze?
Where time stops and flow begins
It is sometimes fright night
It is sometimes heavenly delight
Of hearts and expectations
Love is a hot fudge sunday
A melody of feelings for everything
You are lost and found in its attack!
With it you are on top of the world
In the heavenly atmospheres
Soaring in delighting gravity
In this divine light sublime!
Some of it was worked out