~Dance it, Speak it, Poet~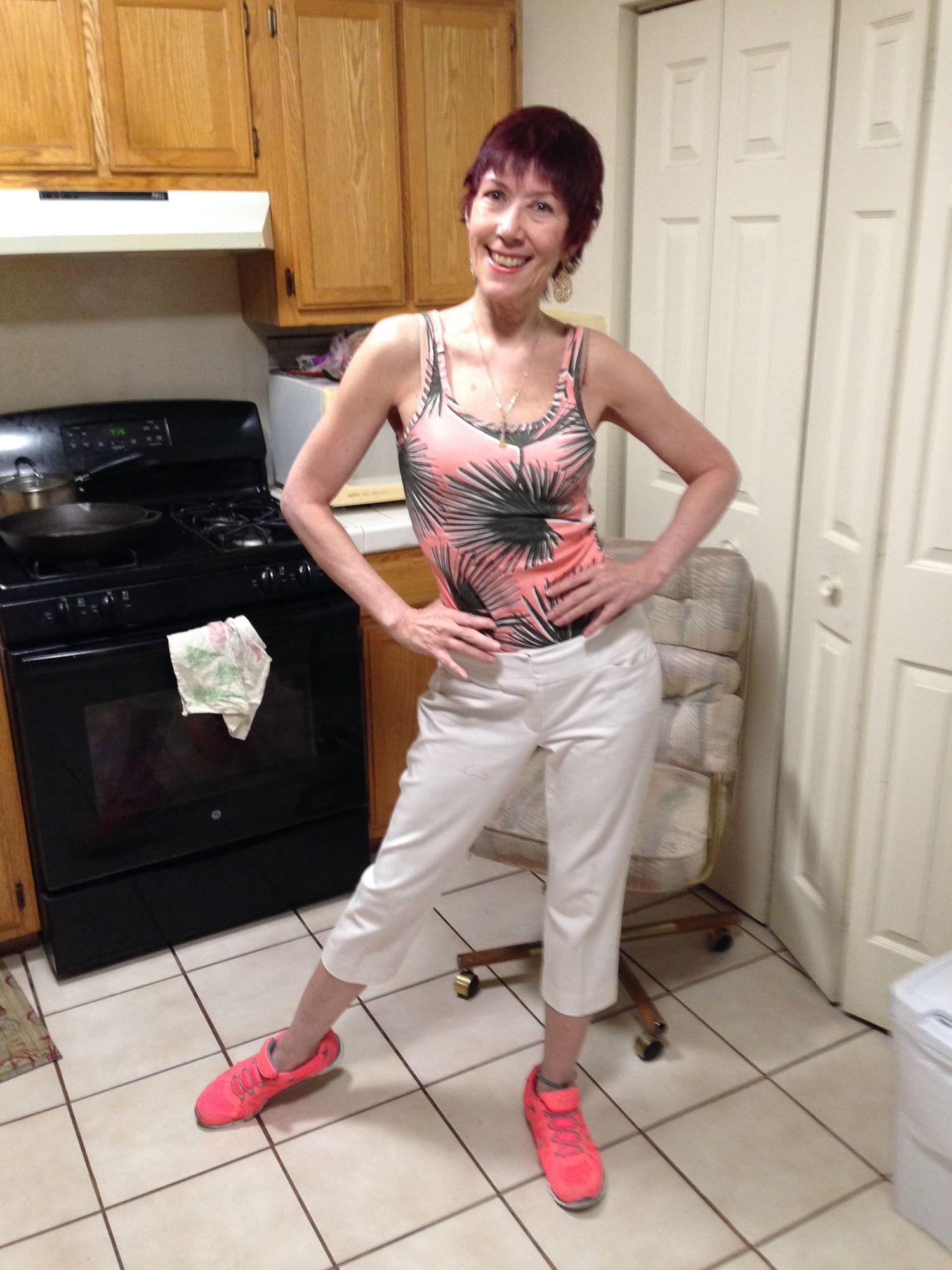 By Jan Drake Bakke
11/1/18
"Happy Thanksgiving--Mom and Dad"--Column
"Mom and Dad Poem"
My mother was a model and Ivy league
Big city girl
My father was always singing and in a ball park league
A small town country boy
For forty years they gave it a whirl!
And now for eight years
they are in heaven
Together once again
I wish them love and joy
What a colorful life it had been!
"A Thanksgiving Prayer"
I pray that everyone has enough food where they live
That they have a good meal everyday
That we have enough ourselves to be able to give
That we may live in abundance and can say:
Thank you God for this food that I eat daily
That nourishes my family, animals and me!
I am grateful to have so much
To have plenty!
Thank you God for all that I have
I am safe, warm and fed
I have enough and will share whenever I can
to others where I am led!
"Thankful--Everyday"
Every day is a new day that we can be thankful for
That is for sure
Everyday is a new state to write a new plan
For sure we can!
And when the hard times are here
We know a new day will come
to turn the page and start again!
A brand new song to hum!
Everyday is a new day
Why don't we sing it together
To create a harmony as light as a feather
Let's sing along
It can't go wrong
Everyday we can hold on to one another
without trying side by side
It keeps us from crying
In front and in back of each other
We are a sister and a brother
Everyday we have a choice
To live or to die
Everyday we start again
Another chance
To do another dance
Shall we try?
"Give Me Some Thankgiving"
Give me some Thanksgiving
I want to eat until I sigh
Until my pants split open
Yes, they will try!
Until I rise up and fly!
Give me some Thanksgiving
I'm grateful for the turkeys feeding me as I take in their precious life
Just for me to survive and to celebrate this holiday
It is without strife!
They give their life to us this day of celebration
That is their fate?
Is it ok?
We eat in jubilation!
And in joy and elation!
And in gratefulness and loving relation
To our family and friends as a peace offering of tradition and expectation!
Give me some Thanksgiving
I am thankful for all that is before me
Let's eat and drink
and be merry!
When I was growing up I was in gymnastics training and competing in gymnastics meets. I started the training at seven years old. It was rigorous, tough and dangerous for ten years of my growing up life. It was all I knew. I also had some ballet training as well. We worked out at the gym at UNLV for the gymnastics and for the ballet Belinda DeBecker taught us upstairs in that gym. Then I also took at a private studio by Virginia Lee on scholarship and also privately by Belinda DeBecker at her home. I loved every minute of ballet. From both teachers. I was strong enough to do it but I could see that it took years to develope one's body and lines. Which I never achieved the way a proper ballerina has lines. I did not have enough ballet training to be a true ballerina. Yet I did perform in some shows with the studio I was in and it was magical. So I was still called a ballerina. A baby ballerina. Later in college I once again performed on ballet pointe. It was really fun! I still felt less than as a ballet dancer. Not as nicely lined as they were in all the places I performed or worked. I just kept on anyway. Just like in gymnastics it took several years to really have a grasp on it. I grasped gymnastics very easily and quickly though. It just took to my body. As I took to it. When I look back I can't fathom how I did all of that. It was another life and another dimension. Being young and agile like that is so empowering. I was so full of that body empowerment. I knew it and it became my identity. It gave me such confidence at such a young age. I was having spiritual experiences with the discipline of being empowered at such a young age as well. I wish I would have written it all down. I knew I was being pushed so hard and it wasn't letting up during those years. Well, we were the beginning of girl's and women's gymnastics here in Las Vegas. There was also the boys and men's teams as well.
During that time in my childhood my father took great pride in me performing on the spot as commanded by him for our friends, family and neighbors when they came over to visit or during holiday events. I was always asked to perform for them. I just got used to doing this. I had to do it and did fine every time. Thankfully. I do not remember any injuries from this. It was something that made my father happy. So it was worth it every time. We just wanted our father happy at any time. He had a wicked temper. Which could flare at anytime. So whatever one had to do to keep him calm and happy we did. That was how we had to do it. To avoid the wrath that could happen. It was dangerous and what I grew up with. I started severe stomack problems in my elementary years and had to come home from school several times over it for several years. I was being pushed very hard by him in the gymnastics practices. He was working me out for extra practices with just he and I outside of our regular gym practices. He took it seriously that I was to be a champion. An Olympian. That was very good of him to help me to do this. He didnt have that much time to spend but he did what he could. He had two other children as well and he wanted to be with them too. They were accomplished athletes as well and wonderful boys. He loved them dearly. In his own way. That we will all love to know more when we go to heaven to talk to him about all of this. Although, they were glad to not have that extra time he spent with me on them because of his fierce temper. It just was not worth it. I did receive alot of abuse. Just point blank. The truth. On the other hand my dad was as gentle as a lamb at times too. He had both types of personalities. I loved him still. And hated him as well. We all did.
I remember doing tumbling in the house at home down our hallway to show friends and family my skills. Or in other's homes I did the same according to their space. It was very exciting for them to watch. It also gave my dad alot of notoriety too. He was living through me partially. Which was fine. It gave him happiness. I remember asking my mother on a daily basis "Is Dad ok? Is Dad mad today?" Everyday I asked her this for so many years of my childhood. I just wanted to prepare if he were going to explode. But we didn't have that preparation all the time. I remember my brothers asking me too how was Dad today? I got home sooner then they did because I was alot younger. Our school times were a little different. Mostly they came home later to avoid him. We all had to be at dinner at 5pm though. I wasn't always there because of gym practice. I was glad to get out of it. He was sometimes the worst at dinner. Sometimes he was the best too.
We had good times too and this is all I will write about this in this column. I want to remember the best of my father. There were amazing times with him that were so happy. Here are more poems I will share below for the season that we are in. The holiday season! My father was so happy during these times! They were the best times I remember him for. He made them so awesome for us too every year. I loved the holidays. The best of times for our family. I wish you a wonderul Thanksgiving! I am so thankful for the beautiful Thanksgivings we had growing up. We always had lots of parties and friends and family over. Or we went to San Diego for this time with family. The best of times. It is very healing to remember the good times in our families and to honor our parents for them. Even if it was just certain times. No matter how small they may of been. It is healthier for us to do this I beleive. It helps our brains and emotions.
My mother's birthday was November 14, 1929 and my father's birthday was November 30, 1926. My father died on my mother's birthday November 14, 1992. It was real clever of him to die on her birthday. She always wondered about this. We use to just chuckle and ponder over it. She felt it was a dirty trick. LOL!! In a humerous way she thought of it always. It was typical of my Dad though to do something like that. One would have to think it over why. He did that with his answers too in converstations. Sometimes they were very strange and so clever it took a while to figure it out. There was always a twist to his answers to others at times. My father was a brilliant man but sometimes scary for some. Intimidating, and or very easy for others. He was a wild card in the deck. He truly had that mysterious demeanor that the actors had in those 007 movies. Without him trying. It just came naturally to him. He came from a tiny town in Indiana and had that very dry hoosier sense of humor as well. There was noone like him that I have found yet. A few of my friends have some resemblence to him but he was a hard act to follow. He was a wonderful singer as well. He was a different cat. Very beloved by others though. My mother on the other hand was easy to read. Always jovial and always looking at life on the pleasant side of things. She just let my father's odd sense of humor pass right over her. She knew how to roll wth it. She would laugh with him and always humor him and tease his oddness. He loved that. I just joined him. For fun. Even thru all the horror I went thru with him we kept a sense of humor between us. He demanded that too. One has to laugh off insanity and craziness when one can. To survive. Sometimes I could not keep up with his witticisms though. He was extremely quick. I don't always get jokes. Like normal jokes. I like the really odd ones. Just the way I was raised. Both he and my mother had the best times together. I feel my mother was his angel. One had to be to deal with him. He was one tough dude. To say the least. Oh my goodness! Only my brothers know of this. And one is passed now. All my brother Stephen and I have to do is look at each other and we know. We know our life growing up and noone else can relate to it like we can of course. It is a knowing between us and we take the good and the bad and love the heck out of all of it. As much as we can. To heal and to rejoice as well. God bless him!Both of them! Well, all three of them! My Mom, Dad and Bruce. They are all there together again. Hopefully in peace and love. Happy Thanksgiving everyone!! Be at peace!
"My Mother"
My mother who was beautiful
loving and kind
Always spoke a gentle word
with her smile that shined!
She came from the good family full of education and honor
She was regal and gentle
With all who came upon her
Her delightful repore
She had with so many
Her few flaws with others
were little if any
I am proud to be her daughter
to this mother I so miss
She has given me so much
I send her a kiss!
"The Lady in the Elevator"
A gentle air
A positive stare
A kind gesture
An answer pure
A humerous antic
A leg
And a kick!
Memorable moments
Delighting scents
A wheel chair and a chick!
Fun in the elevator
My mom and I going up quick
A Drs appointment now, not later
We were a pair
What fun we did share
Thoz elevator dayz
Wish they were back in some wayz
Going up and backing her in
The lady and the chick!
They always had a grin
Thoz Dr. dayz
Gone now
Where did they go?
There were just here
Holy cow!
"Dear Dad"
My Dad had character, charm, wit and finesse!
Alot of talent, brilliance and genius!
He was extremely harsh
And but could be very gentle too!
There were none like him
That I ever knew!
I only hope now that my Dad is happier with himself
In his heaven home today
He worked very hard
The best he could in every way
We remember him with deep feelings of every emotion
I send my love to my dearest Dad
Who is in peace and love now
He deserves it so much
With love and devotion!
"With Stars in His Heart--Dad"
My Dad had stars in his eyes and in his heart
He loved music and gave his appreciation to this art
He sang solos
as a young boy
In weddings and churches
He was a talent
It was his joy
Taken away
Not encouraged though
He had to work at a young age
After his Dad died
And never to show
He sang at home
At his piano he would play and his guitar too
Writing lyrics, and singing to me
Showing me his new song in a day
He was a music man thru and thru
He had perfect pitch
No training
He was gifted
I pray you are singing
And playing now Dad
Where you are uplifted!
"A Grateful heart"
A grateful heart is a light leading its way to the kingdom of God
An ungrateful heart needs encouragement and an unconditional loving nod!
A grateful heart doesn't demand
An ungrateful heart will always reprimand!
A grateful heart appreciates all that they receive
An ungrateful heart is never satisfied, never enough is how they perceive
A grateful heart makes sure peace is with thoz around them
An ungrateful heart scoffs and judges others that doesn't fit their selfish whim!
A grateful heart is led by the Holy Spirit
An ungrateful heart is led by selfishness
We can give love and light to them and hope they will hear it!
A grateful heart beams with joy and sparkles in their eyes
An ungrateful heart has dark hues and lives with entanglements and liez!
A grateful heart reaps many possibilities and outcomes
An ungrateful heart complains and is sure to snap their chewing gums!
A grateful heart can be in every now
An ungrateful heart will never allow
A grateful heart is you and I
Any time from now and until we die!
Happy Thanksgiving!
Love, Jan
www.wefindourway.com