***The Editor's Desk***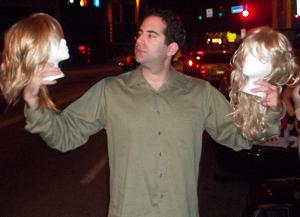 By John A. DeBartola
5/15/13
Are the Ears Burning at the Bar?
Perhaps in the mist of fire and in the mist of truth it is not those on fire that get burned but those that touch the fire.
The fire still burns brightly within me and those that, in a sense, want to play with the fire may get burned. People should realize that if they play with fire they are likely to get burned and if you are a man that's on fire and you are a Fire Master perhaps those that play with fire if they do not know what there doing will get burned and once somebody burns let me tell you there is not a lot left but ash and ash can be swept away by the wind.
And who knows, one who is good, a Wizard or a Fire Master, can sometimes appear and disappear at will. Perhaps there in a scene and within a certain amount of time they are no longer there. In a period of time you begin to wonder if they were really there. And if you begin to wonder that you begin to wonder what really is going on.
Like all things with fire it's hot, it burns and it is extremely hard to extinguish it.
It is very hard to deal with fire in a rational and sensible way. For fire has a mind of it's own. Isn't that true? When someone plays with fire it is extremely important that they know what they are doing with the fire because if they do not extinguish it correctly will it not come back and burn them or, in a sense, won't they burn themselves?
Email keystonealliancegaylifenewsletter@hotmail.com with any comments.