~CURRENT NEWS~
---

---
Spokane Chapter of Keystone Alliance News
9/15/12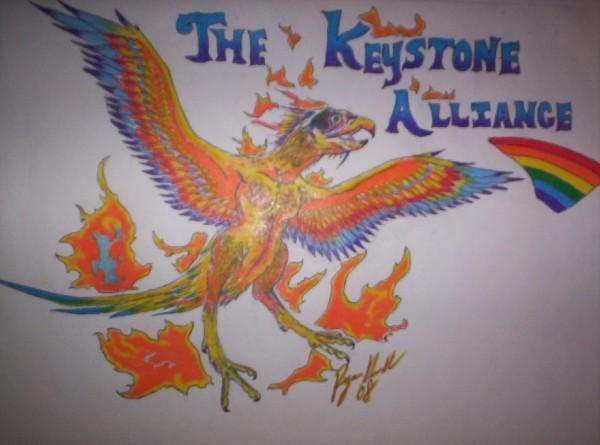 Hi everybody! My name is Melinda Beazer and I am the newly elected President of the Spokane Chapter of Keystone Alliance. I am a single Mom of two beautiful girls named Sierra and Cheyenne. I live and work in Spokane, Washington. As President it is my goal to get the Spokane Chapter more involved in community events that will help us spread the word. Currently I am looking at ways to draw in more members. I have created a facebook page for the Spokane Chapter as well as forming a facebook group as well. The lnk to it is: https://www.facebook.com/messages/#!/groups/282223365219723/. Please like us!
I plan to meet with my Vice President Charles Lightwalker to discuss having a booth at the next holistic fair in Spokane.

Also the organization of Outspoken in Spokane has this upcoming event that will be held this weekend.

This bill would allow same-sex couples to marry, preserve domestic partnerships only for seniors, and preserve the right of clergy or religious organizations to refuse to perform, recognize, or accommodate any marriage ceremony.
I encourage everyone to attend the Party for Equality which is being held Sept.14, 2012 from 5pm to 11pm at Hamilton Studio.
In order to provide my readers with up to date events happening in the Spokane Community I have joined the organization Outspoken.